SHA Wellness Clinic Receives Green Globe Sustainability Certificate
14/05/2022
Sustainability is one of our founding values and has been present from the very beginning of SHA, which adapted its foundations to minimise impact, prioritised the use of natural resources and devised an integrative method that looks after global well-being.
That is why today SHA has the Green Globe seal, which recognises sustainable practices not only as a business model, but also as a way of understanding health and life.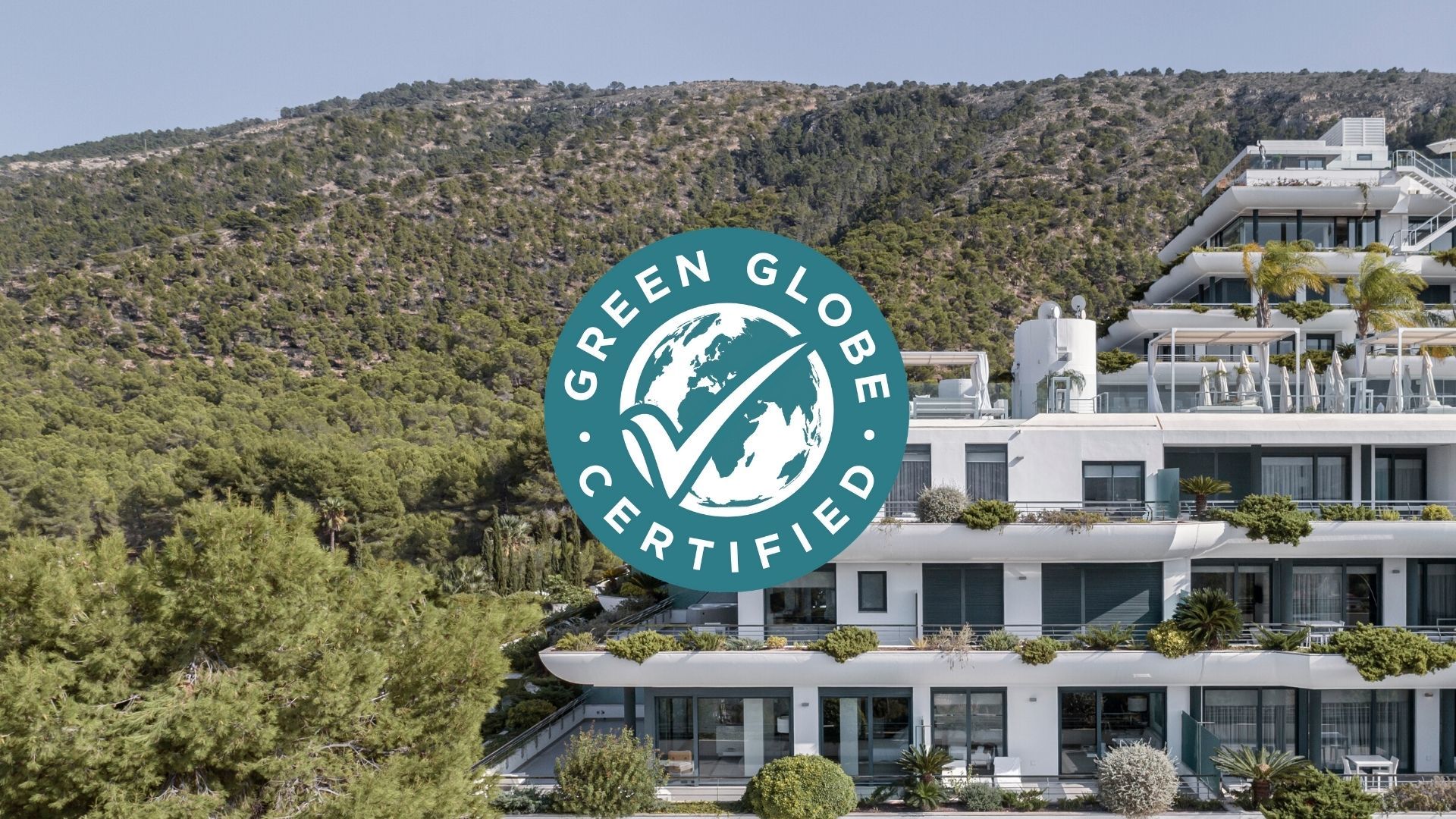 At SHA Wellness Clinic we understand health not only as the absence of illness, but as a state of complete physical, mental and spiritual well-being in harmony with nature. Respect for the environment is one of our founding values and is present in the very construction of the building, which was adapted to the type of terrain to minimise the impact on the environment. In addition, always looking for sustainable alternatives, priority was given to the use of natural materials and resources. Hence, long before concepts such as energy efficiency, upcycling, carbon footprint, reef-friendly or conscious consumption became part of our everyday vocabulary, at SHA we were already committed to sustainability.
That is why we are particularly excited to receive the Green Globe seal, developed exclusively for the tourism industry and which recognises companies that apply global sustainable tourism criteria in their business. The Green Globe certificate was created at the United Nations Earth Summit in Rio de Janeiro in 1992 and, in order to obtain it, an independent auditor exhaustively evaluates different areas, such as environmental and social impact, sustainable management, support of the community and local culture, as well as company-employee relationships.
During the certification process, which began in May 2021, several aspects were highly valued, including the fact that 100% of the electricity used at SHA is green and that 99% of food and beverage products are organic. Further, the fact that healthy lifestyle habits are promoted, focusing on a healthy and balanced diet that offers a large number of vegan and vegetarian options and that does not include meat nor dairy, two of the most polluting industries on the planet, was also among these aspects. The numerous benefits for SHA's talents have also been considered, such as nutrition and general medical consultations, permanent training, language classes or work-life balance programmes, as well as the organisation of reforestation and nature-cleaning activities in the community. Of particular importance is the use of energy-saving technologies, the zero-waste strategy, the implementation of electric chargers for guests' vehicles and the promotion of electric mobility among employees, as well as biodynamic gardening through the organic garden, the high degree of digitalisation of the company and the dissemination of knowledge in multiple ways, such as healthy cooking classes or the online publication of articles and life tips.
It is important to note that Green Globe engages in constant monitoring and, every two years, performs an on-site audit to check that companies have adapted to new sustainability criteria that may have emerged in recent times.
Juan Pablo Barassi, Director of Operations at SHA Wellness Clinic, tells us that 'the complex and unpredictable times we live in have made us reflect even more on the importance of living in harmony with ourselves and our environment. They have also made us strengthen our commitment to social progress, putting people and the planet at the centre. Having obtained the Green Globe certificate is both a responsibility and a stimulus that confirms we are heading in the right direction, but also a challenge to continue to meet sustainability criteria in the future'.
In short, at SHA Wellness Clinic sustainability is not only a business model, but a way of understanding life.